Consider the
Nerdy Work Done
We get it – you're busy running a business. You may not have the time or resources to focus on your website, design, marketing, security or regular updates. That's why we're here – we do the nerdy work for you!
Free estimate • No obligations
5.0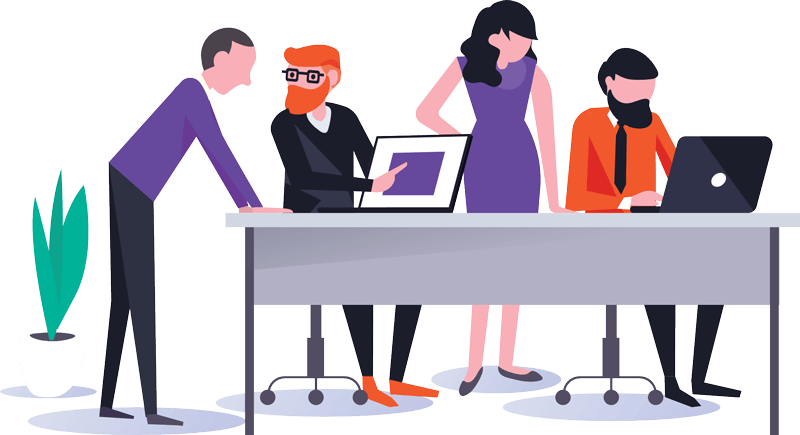 – Inexpensive WordPress Care Plan
Your website says a lot about
you and your business
In today's digital era, a good website is your biggest asset when it comes to representing or running a business online. It is the medium that connects you to thousands of potential customers locally and globally, paving a path for your business to expand.
This is why it is no longer enough to develop a WordPress website that reflects your business ideologies. You also have to ensure it is user-friendly, provides value to your customers, and offers uncompromised WordPress security.
From performance monitoring to regular WordPress updates, there's a lot that needs to be done on a regular basis to maintain the quality, usability, and integrity of a website.
However, most business owners have too much going on to focus on technical WordPress maintenance work. This is why we offer the best, convenient, and inexpensive WordPress Care Plans for your website.
Do you have a project you want to discuss?
Our dedicated team will be pleased to hear from you and more than happy to help
We Do The Nerdy Work For You
We offer three customized WordPress Care Plans that are tailored to meet the requirements of all kinds of websites.
Whether you are running a well-established business website or just got your first website developed, our customized WordPress Care Plans ensure you find just the services you need to build a strong online presence, streamline website management, and enhance WordPress performance of your website.
W O R D P R E S S C A R E P L A N S
The Solution to All Website Maintenance
From monitoring daily website security to protecting you from hackers, our WordPress Care Plans cover all your security needs. We also provide daily cloud backups to ensure that your data is always safe and available. Apart from that, signing up for any one of our WordPress Care Plans means that you can stop worrying about uptime and broken link monitoring.
Furthermore, weekly reports and WordPress performance audits will help you make smart decisions about your website as well as your business. Along with multiple other perks, quick and effective support is another bonus to help you get out of any sticky situation.
All our plans focus on WordPress maintenance, updates, and support with the goal of enhancing the performance of your WordPress website. Our three WordPress Care Plans include:
Choose a plan that suits your requirements the best or schedule a call with our experts. We will guide you through every step and help you choose the right WordPress Care Plan based on your individual requirements. You can rely on our exceptional customer support to answer all your queries and solve your WordPress maintenance problems in no time. We also provide WordPress website design and development services. All this translates to improved performance of your WordPress website.
Let us handle
the nerdy tasks for you

It's time you make a smart decision about your WordPress website maintenance.
We've worked with Fortune 500 companies
Samantha Hayn
Founder of Company
"Extremely knowledgeable in what they do! Super laid back, no stress to work with and I and I wouldn't trust anyone else to help my business grow! They are truly passionate about what they do!"
We take every project personally. Our numbers speak for themselves.
5.0

According to 25+
Clients on Google
Check If Nerdy Guys
Could Help
We need the contact information you provide to us to contact you back. We completely respect your privacy.